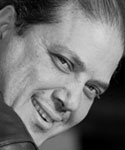 Greetings in the name of our Lord Jesus Christ,
Ever since Restoration Ministries was established in 1997, we have been known as a church deeply committed to Jesus Christ by caring for the hurting with a heart to reach out to those that are less fortunate than us and to reach out to our communities.
Building upon the foundation which the Lord has laid for our ministry in the past, we are growing into a church for our present times. A church that will intentionally love you and your family and will accept you as you are and help you grow to maturity in Christ.
We are an authentic and lively group of believers that are not caught up in church tradition more than serving our Lord Jesus Christ and being a blessing to you. I invite you to look through our new website and use all the tools that we have made available under the sources for spiritual growth link. If you fill compelled to visit our church we invite you to come and experience the joy of serving the Lord together with us.
If you are serious about making a difference for Christ, we'd love to have you be part of our spiritual family.
We are a people just like you, who go through the same challenges in life like you do. We believe that we serve an almighty God who can and who will work on our behalf on every single situation to give us the victory.
We believe that salvation is merely the first step in a continuing lifelong process of discipleship. Our community practices a variety of disciplines to nurture the likeness of Christ - including worship, character development, evangelism, service, stewardship, and fellowship.
I want to personally welcome you to our new church site and invite you to come and worship God with us.
God bless...and, once again, Welcome to our site.
Rev. Jose Gomez Sr
Senior Pastor and Founder